Five Tips to Make Your Back-to-School Week Easy, Fun and Healthy at Aberfoyle Farmers' Market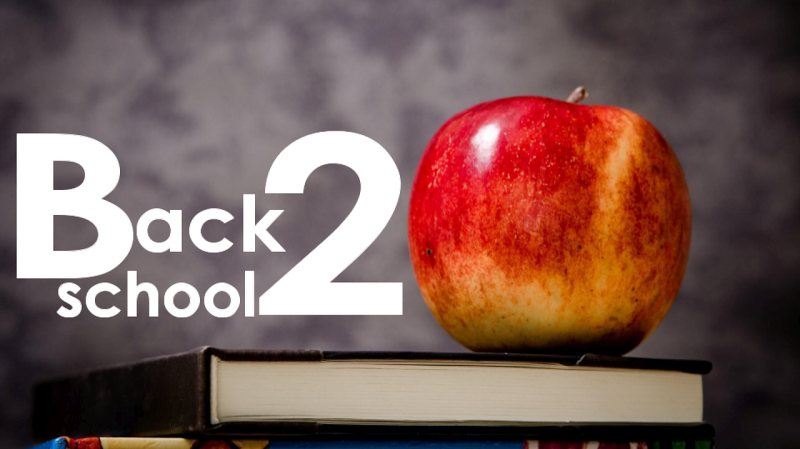 While technically summer is still with us, emotionally, Monday is its last hurrah for anyone who has to go back to school. On Tuesday a parade of school buses will take to the street. The lazy, hazy days of July and August will quickly just be a smartphone full of happy photo memories, and this weekend will be all about the prep to get back into a routine. Here are some tips on how visiting the market this week can make it easier and more fun for you and the kids.
Tip #1
Pack a Healthy Lunch Box. The only good thing I have to say about prepackaged convenience products are that they are….well….convenient. Sugar and sodium are our bodies enemies and the prepackaged stuff is often full of it. Buying fresh produce from the market for a healthy lunch will set your kids brains up for a more successful day. Here's the lowdown on kid friendly sized fruits and veggies, perfectly sized or easy to cut into cubes or slices to fit that lunch box. Vandenbroek Farm will have delicious dill cucumbers – they are packed with a natural sweetness that is so very crisp and yummy. Their multi coloured heritage carrots and their sweet peppers pop with colour, flavour and freshness (much better than those boring baby carrots, am I right?). Cherry and grape tomatoes fit nicely into a lunch box compartment. Did you know its melon season? This is the best time of year to enjoy those luscious melon flavours. Or how about steaming some broccoli or green beans to refrigerate and grab for snacks with hummus or tzatziki during the week. Note: Vandenbroek Farm tells me this will be the first week for brussel sprouts and will have a good supply of canning tomatoes. Warner Orchards will have many varieties of beautiful ripe and juicy plums, nectarines and peaches, sweetened naturally by good ol' Mother Nature herself. Get farm fresh eggs at Top Market Meats to pack the lunch box with protein. Need some more ideas? Check out these great ones from Parent.com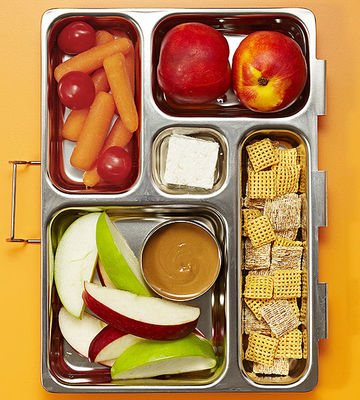 Photo by Yunhee Kim
Tip #2
Have the Kids Help Make Their Selections. There are no better teachers about growing food and the benefits of fresh produce than farmers. Start a conversation and engage the kids with the people who grow their food. You might find that your child who refuses to eat broccoli might be more interested when they find out it is a Super Food grown by the Super Heroes of the earth.
Tip #3
Get The Kids Involved in Preparation. This will make your life easier. You have home grown assistance here! It not only helps you get things done faster, but they learn a life skill that will fare well for them as adults. Unless of course you WANT them to live with you forever?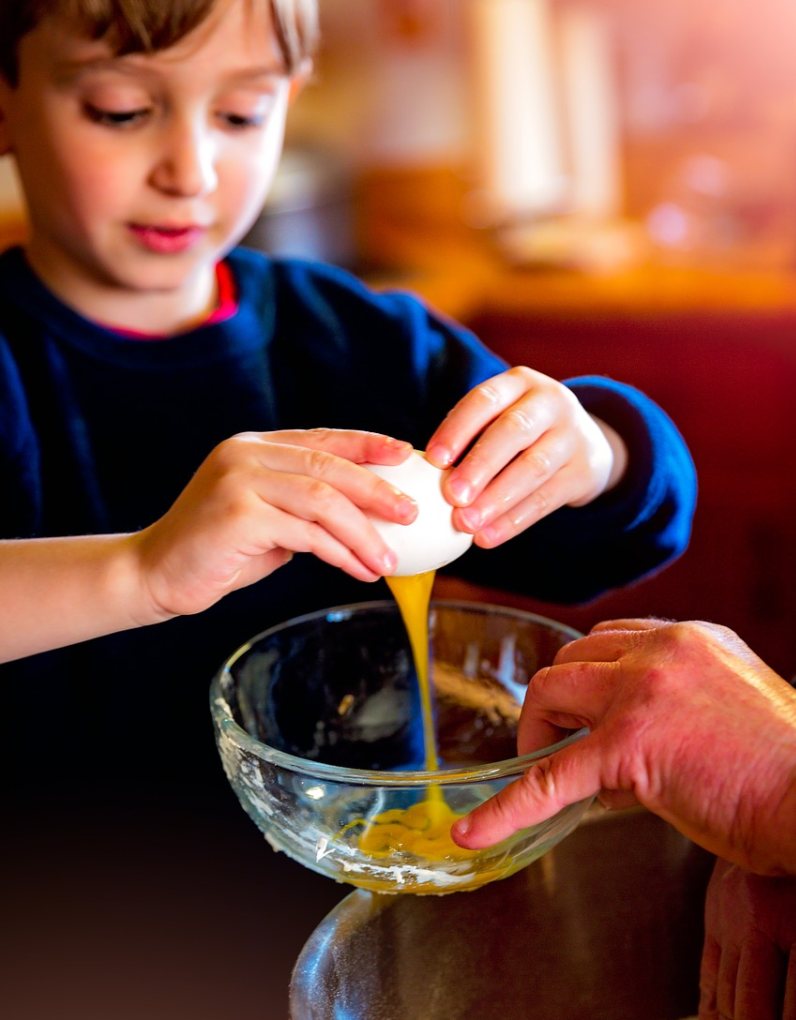 Tip #4
Create a Snack Drawer. Our Grandkids love to snack. All the time. And it was driving me a bit batty every five minutes when I would hear the pitter patter of (not so) little feet and those dreaded words uttered "Omi? Can I have a snack?" It created 1. Work for me as I had to figure something out 2. Find it for them 3. Or say no. When relating these stories to the beautiful mother of my five year old Grandson, she suggested making a snack drawer in the fridge. Fill it will all the healthy snacks they can eat all day long and don't have to ask for. I'm in charge of 1. Contents 2. Portions and 3. Peace of (my) mind. Kudos to my brilliant step-daughter 🙂
Tip #5
Make Dinner Easy With Fresh Prepared Foods from the Market. Take the stress off a dinner night next week and pick up fresh handmade pasta and organic tomato sauces from Mangia Cake Organics who make "pasta the way Nonna intended." Ok, you had me at "Nonna!" I recommend calling ahead and ordering to pick up at the market on Saturday – to find out more click here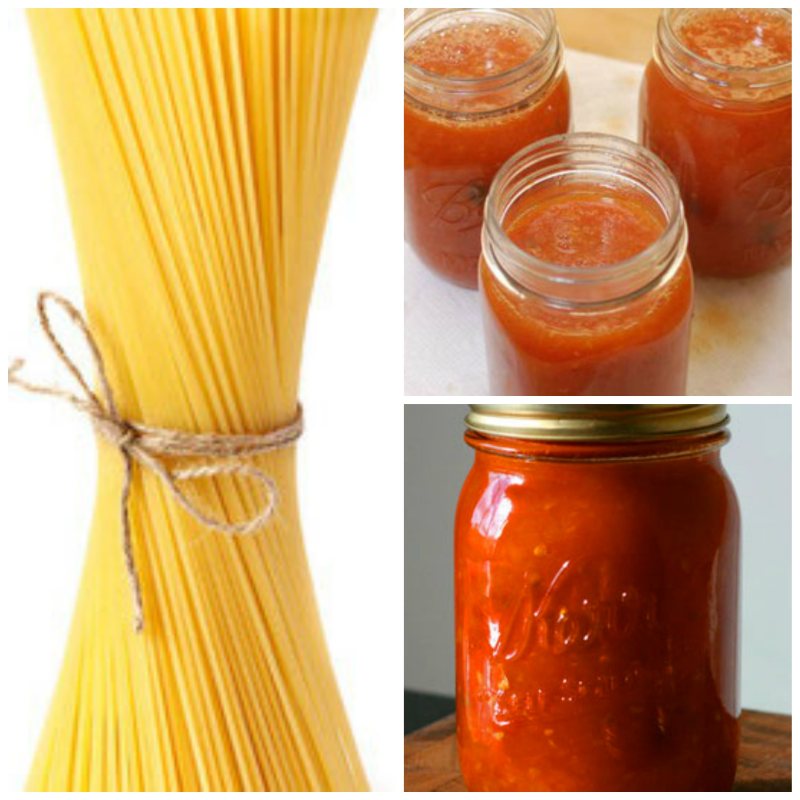 The Crafters Can Make it More Fun…
This week at the market brings craft vendors who can help zhuzh (verb: make more exciting, lively, or attractive.
I.E. "the bag is a cool but economical way to zhoosh up many an outfit") as I was saying, zhuzh up the first week for the kids. For instance Malas by Marjorie makes really beautiful beaded necklaces which are actually used for meditation but can be worn as jewellery as well. Great new accessory for teenage girls who may need to meditate a little that first week – we all know what it's like to be a teenage girl right Mom?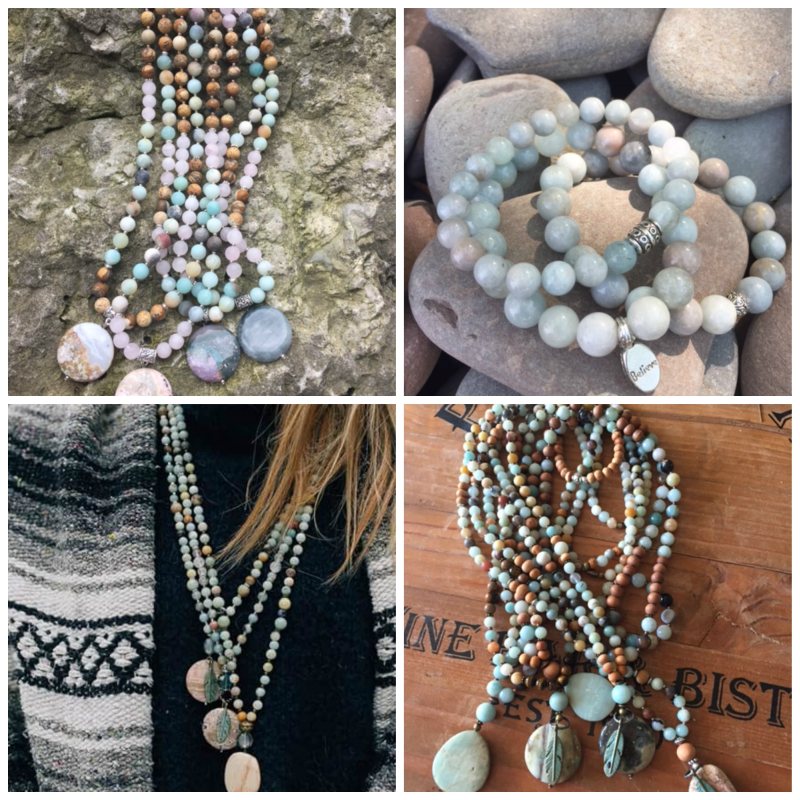 Want to teach your kids how they can help protect the environment? Ktzz Remake repurposes recycled materials and knits the eco-friendly yarn into all sorts of magical things. Winter is coming so why not get ready for it? Wait, you mean it isn't winter yet? It sure feels like it. And finally, why not zhuzh the kid's bedrooms as well while you're at it and visit Art of Canvas to see what might inspire the creative gene in your children's minds.
Stay tuned every week for the Market Minute to find out what's new and happening here. What would you like to learn about the Aberfoyle Farmers' Market and the vendors? We take requests! Please comment below and we promise to get back to you.
The Aberfoyle Farmers' Market is alive and well and open for business. If you live in South Guelph this is the closest local farmers market to you and there is plenty of free parking and fresh air!
Come support this local market at the Aberfoyle Farmers' Market, at the Optimist Recreation Centre's outdoor pad, 23 Brock Road S in Aberfoyle, next to the Puslinch Community Centre. Saturday, September 2, from 8am to 1pm.