This Recipe Will Make Summer Last Into Winter
There's few things I love more than a bumper crop of tomatoes that I can slow roast at a low temperature in my oven. Over the course of the day my home takes on the aroma of a beautiful Mediterranean restaurant, wisps of sweetness whispering through the kitchen, while I dream of what's to come of the caramelized red beauties in the coming winter months. When the snow starts blowing I will find the flavours of summer in my freezer and can transport my taste buds and imagination back to those hazy lazy days.
I like slow roasting and then freezing because it's easier than canning. Mother Nature and our "Tomato Towers" delivered a healthy crop this year and I really don't want to be dealing with all those jars and lids. Sterilizing them once and then again. Way too many jars! Too much processing! I prefer to just cut, drizzle, season, roast, cool, pack, and freeze. My motto is if you can make it as good the easy way, then take the easy way.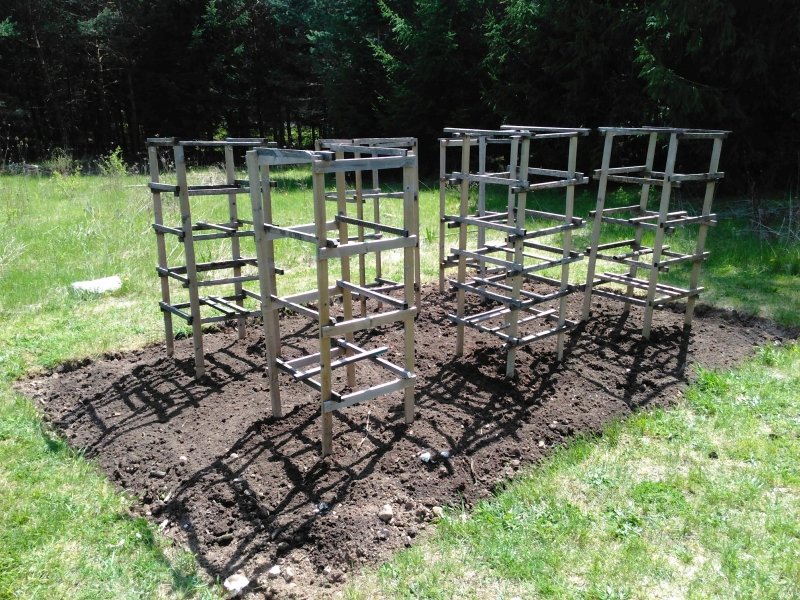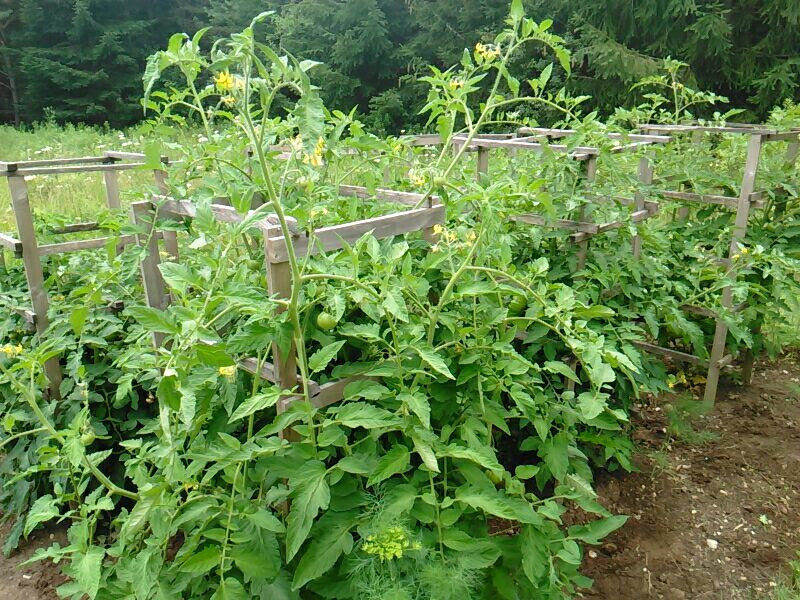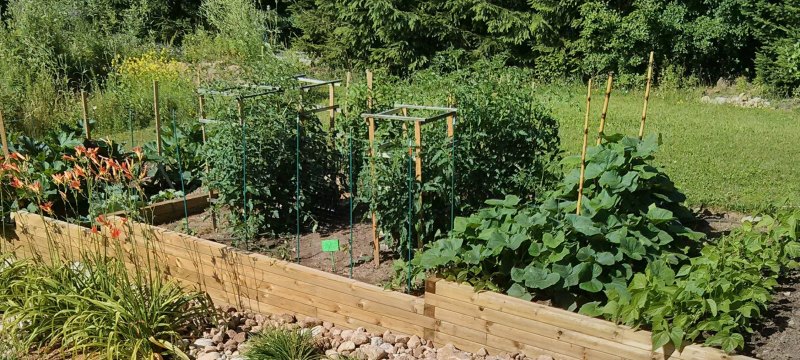 My friend Kevin's garden who is the original engineer of the "Tomato Towers" (Photo credits: Kevin Johnson)
This recipe is very basic. I don't add garlic, basil or any other herbs during the roasting and freezing process, but feel free to do so. Me, I like to keep it simple and will season according to the recipe I conjure up at the time – with probably a margarita in hand while dancing to a hip hoppy summer beat as the snow flies. Just a note – I like to roast for 8 hours as the depth of flavour really deepens in those last two hours. I've been known to burn the midnight oil in order to cool and pack because I started too late in the day. So if you are not interested in being sleep deprived start early. Or make extra margaritas.
Slow Roasted Tomatoes Recipe
INGREDIENTS
4 pounds tomatoes, halved lengthwise or cut into quarters depending on size
6 tablespoons good quality extra-virgin olive oil
Salt and pepper
PREPARATION
Preheat oven to 200°F.
Put tomatoes, cut sides up, in 2 large shallow baking pans, lined with parchment paper. Drizzle oil over tomatoes. Season tomatoes with salt and pepper and roast in oven 6 to 8 hours (tomatoes will be reduced in size.) Cool completely before scooping tomatoes and juices into zip lock type freezer bags. Squeeze as much air out as possible to "vacuum pack." Write date on bag. Freeze.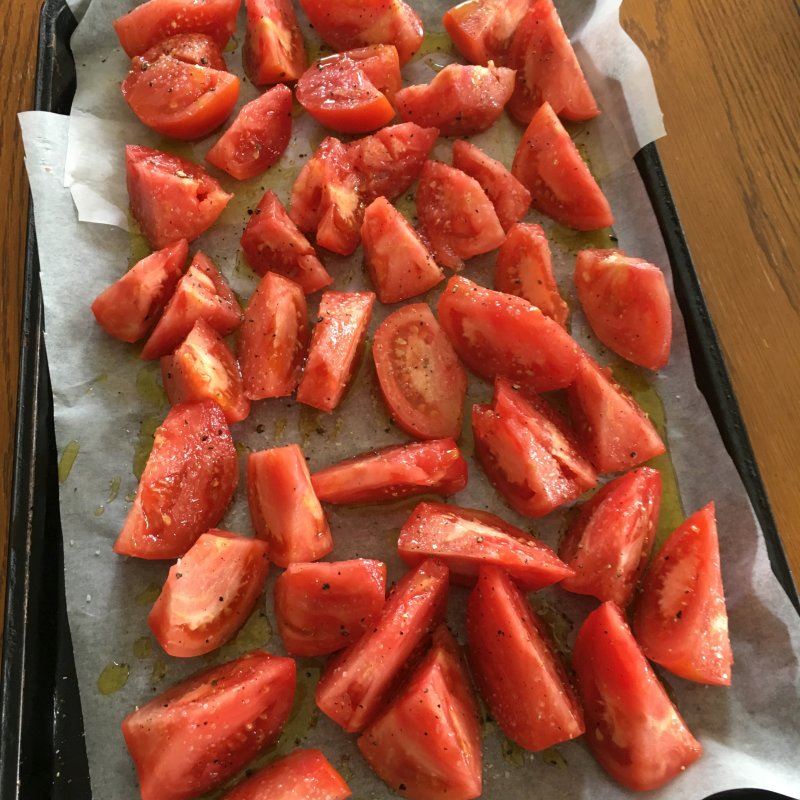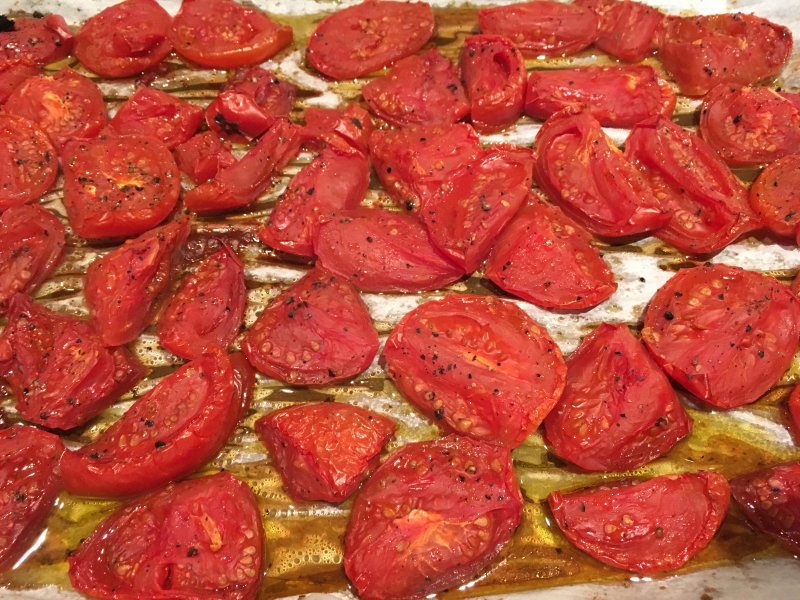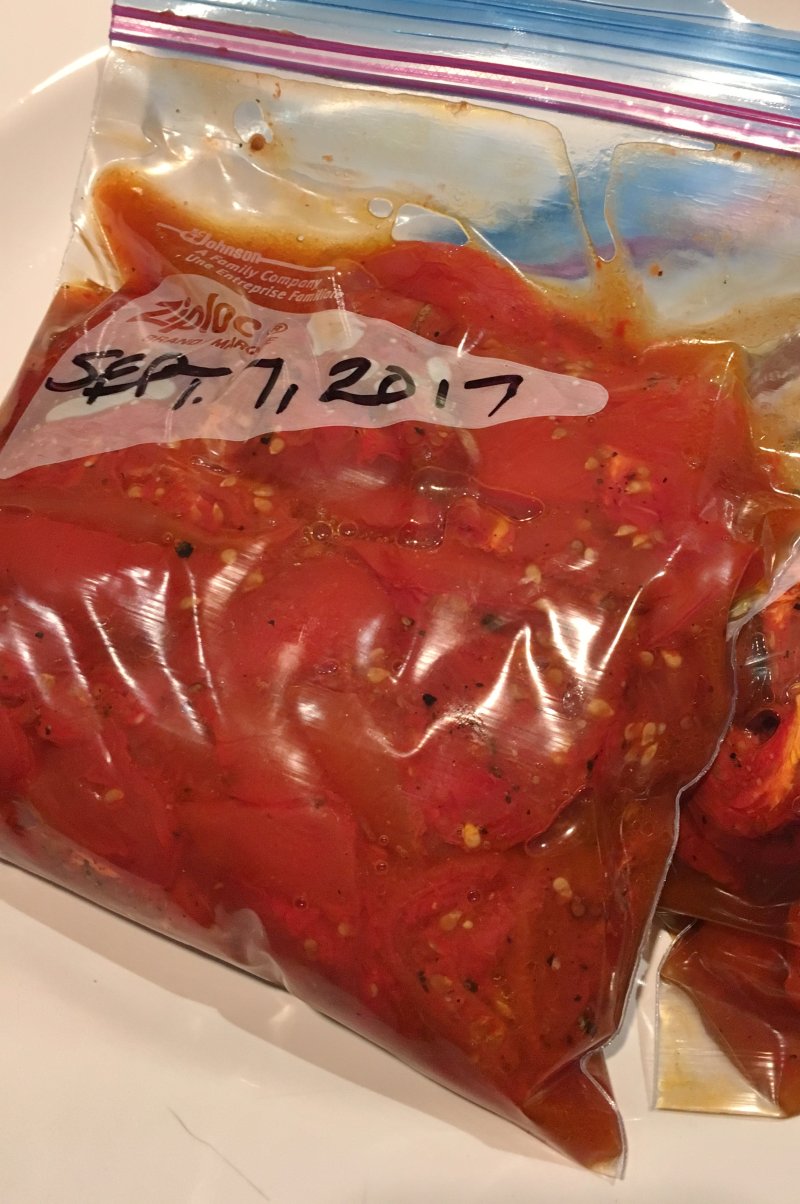 Note: Roasted tomatoes keep in an airtight container, chilled, 2 weeks if you prefer to eat them sooner than later!
Don't grow your own tomatoes? Your local farmer's markets will have plenty for canning and freezing at this time of year.