From Bagels to Balance. How I Met Lucie Dubè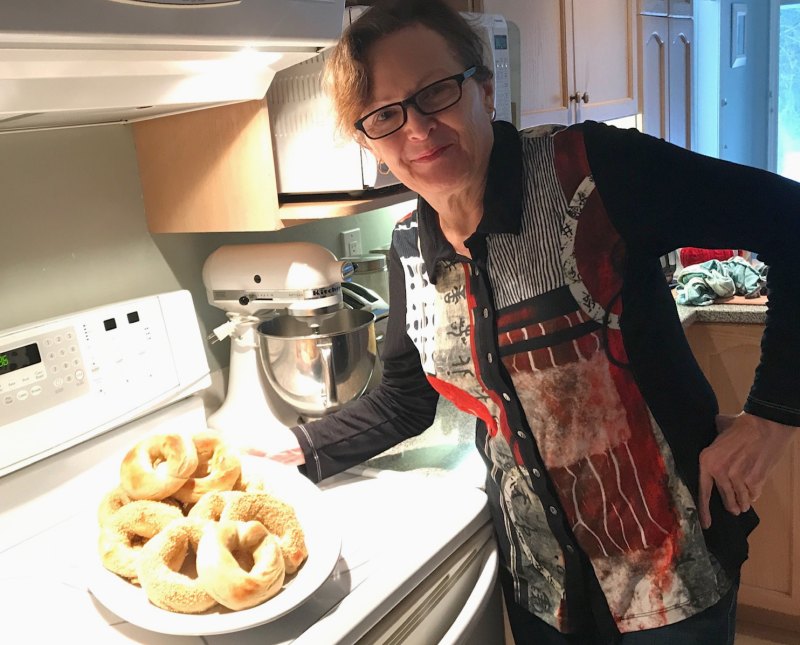 Do you remember Lucie's Bakery in Guelph? Last year I met Lucie Dubè at a GWIN dinner. I enjoy being a member of Guelph Women in Networking. The conversation is uplifting and the meal is always yummy at Springfield Golf and Country Club where they meet the first Tuesday of every month. It was Lucie's first time and I had the fortune of being seated at the same table. As always the talk was lively and it never occurred to me who she was until she mentioned baking in a passing comment. I turned and stared while it ever so slowly dawned on me who Dubè was in a previous lifetime. I asked her and she replied that indeed she was the founder and owner/baker of Lucie's Bakery, formerly of Guelph.
I couldn't believe my luck! If I was at a table with Brad Pitt (have you seen Once Upon a Time in Hollywood?!!) I would not have been more excited. Really. I loved that bakery. I grew up in Quebec and Montreal style bagels are my weakness. Unlike a New York style bagel these are smaller, thinner, sweeter and denser, with a larger hole. The aroma when they are warm is an incredible invitation to bite into the deliciousness that is this typically wood fired oven baked wonder.
Since she sold the bakery to pursue a career in the Wellness industry, I have been mourning its closing. Dubè sold it in 2012 and then the new owners closed up not too long after. Truly there are some things than just can't be replicated it seems, and the touch of an expert, Montreal born and raised baker, is one of them.
Since she fessed up about her doughy past, I had to ask, would she bake me some bagels? Could I please (honest to god I was begging) pay her for a baker's dozen of these heavenly memories from my childhood? Lucie Dubè has a tremendously kind heart – she said no. Her kindness extended even further than baking bagels for me. If you give a woman a bagel, she will eat today, but teach a woman to bake bagels and she will eat forever. So Ms. Dubè came to my house to teach me to bake.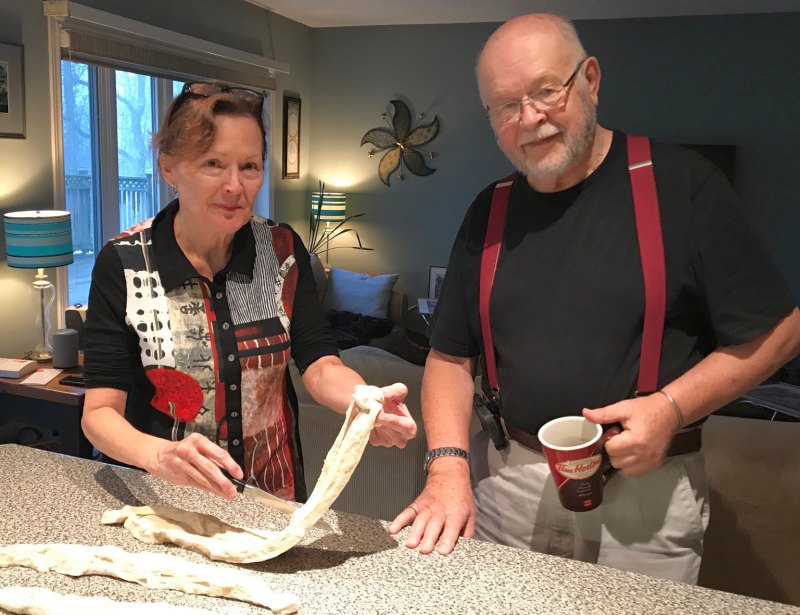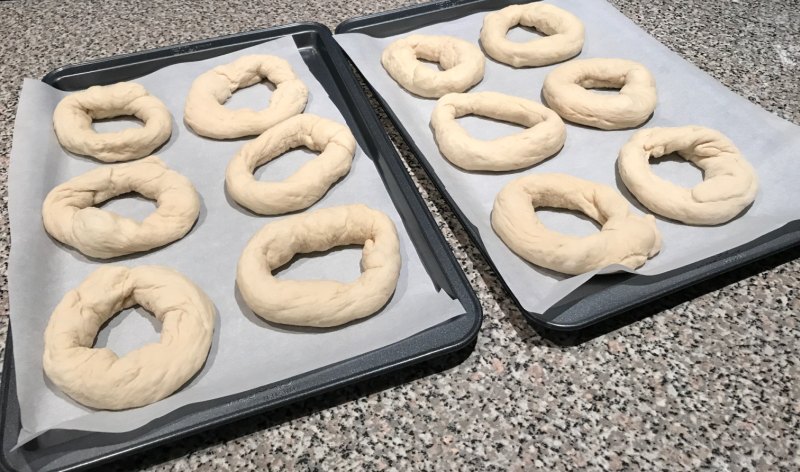 We had an absolutely splendid day where I did all the work…okay not all….my husband did the "punching' which is no mean feat. The dough was mixed on the first day and then left to rise for the next morning when Lucie returned to help me roll, form and boil the bagels before baking. Fun fact – there is honey in the water, which gives Montreal style bagels their delicate sweetness.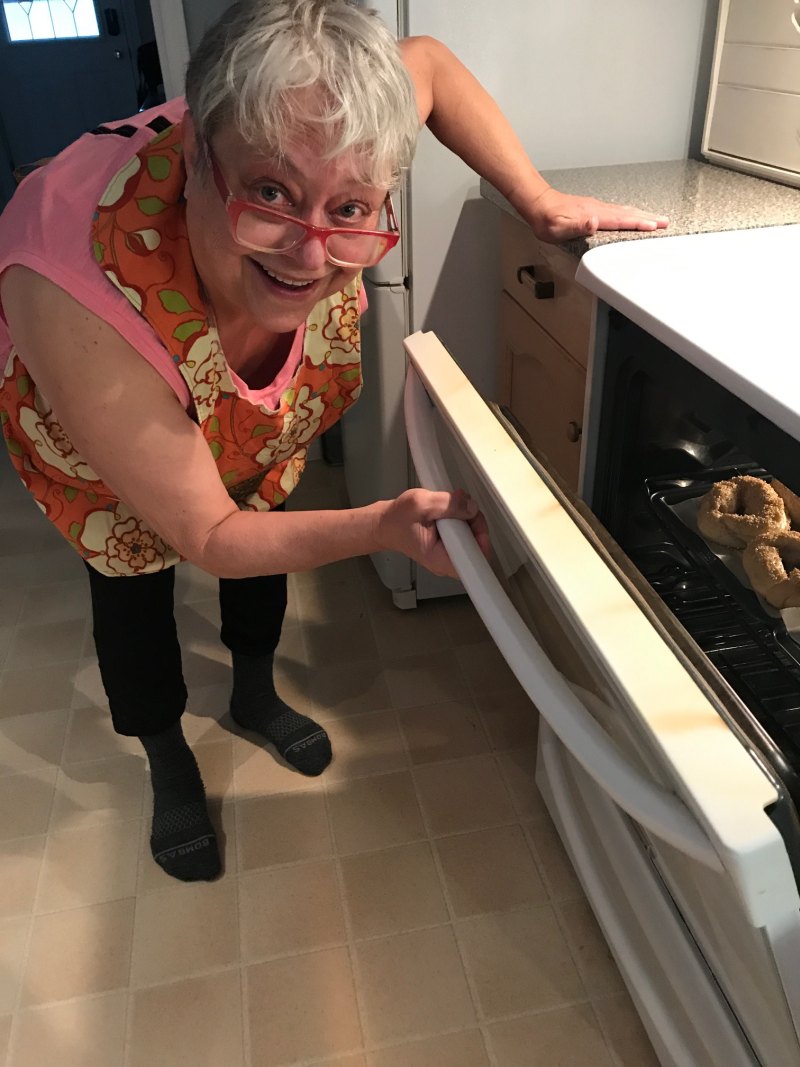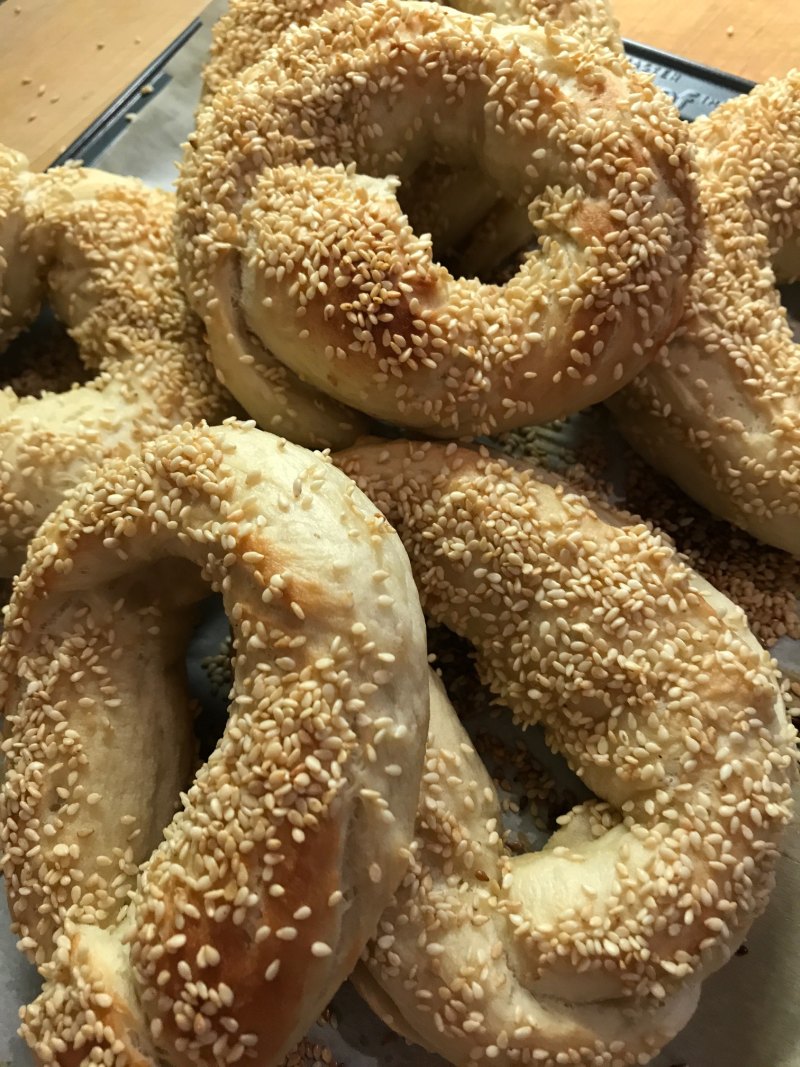 While we were elbow deep in flour I discovered that Dubè has always been interested in health and wellness. Before quinoa bread was just a twinkle in commercial baker's eyes, Dubè was offering healthy baked goods with quinoa being her first successful bread experiment. Since the bakery, Dubè has taken her passion for well-being to another level.
Lucie Dubè is now the proud owner of Lucie Nutrition. As a Nutrition Consultant she's been helping people for over six years balance their health and wellness. She knows that diet and exercise are important but if you are not eating properly you won't get the results you desire, whether its weight management or dealing with exhaustion. She came to this path because of her own health issue years ago. Dubè told me: "After quite a few years of dealing with tummy problems, I was fortunate to find great solutions. What I discovered was if you put dense nutrients in your body, then your body will thank you." No one knows better than the person who has experienced a hardship. Lucie brings her wisdom and her passion to the consultation to help people feel their best. And if you're very lucky, there may even be a bagel.