What's For Dinner Puslinch?
By Daina Makinson and Margaret Hauwert.


Recently I was approached by Terri Manolis, the owner of the former fine dining establishment, Enver's of Morriston. She shared what she had been hearing from local restaurant owners how this last lockdown was affecting them. None of it was good news. Working harder, for less revenue and worrying about keeping their heads above water with the fixed bills. Manolis wondered if there was something that could be done so we had a good chin wag about the possibilities.
The local restaurants, farmers' market and food purveyors, such as my favorite beekeepers, have always been a part of our experience and delight living here in Puslinch for the last 14 years. In fact, we relied on the restaurants in the early days of our move as our appliance shipment had been delayed. Chinese food at The Great Wall in Morriston was our first adventure and we thrilled to have local access to a favourite cuisine. Coming from Oakville we knew that would be giving up being a snap of the fingers close to shopping and eating establishments. Since then, our journey has taken us to many wonderful food businesses right here in Puslinch.
By the end of brainstorming with Terri we realized something immediate needed to be done and what better than social media to bring people together for a cause. Thus, was born the What's For Dinner Puslinch Project, with a soft launch of the Facebook Group where anyone can post about their food business, experiences and share what cuisines, produce and food products can be found within our very own rural borders.
The What's for Dinner Puslinch Project is aimed at helping local food businesses survive and thrive during and after the pandemic. How can you help? Here are some suggestions:
Join the What's for Dinner Puslinch Facebook group where you can post recommendations and find out what food offerings are available in Puslinch daily.
Invite others to the Facebook Group
Share this article with friends and family.
Ask your favourite food businesses to post in the group
Make a commitment to order take-out and /or dine-in now that restaurants are open while following all protocols.
Buy your grocery items from restaurants that have staples in stock such as bacon, sausages, eggs, bread etc.
Purchase prepared foods and bakery items from restaurants that have added this to their offerings.
Please consider tipping on take-out. All the effort that goes into preparing your meal and getting it to you is the same or even more than when you dine in.
How would we get the news out? Bring in Margaret Hauwert, our roving reporter, to survey the restaurants to find out what they were going through and how we could help. Here is what Hauwert had to say:
As I write this article, we are getting out of another lock down. I wonder out loud "what next?" What colour will we end up in? How long will this freedom last? When are the vaccinations happening? I know the biggest topic at my house right now is to remember that hydro rates are no longer 8.5 kw during the day. Every time we are issued "stay at home" orders, the media reminds us about how bad the economy is for businesses. I feel like I am in a bubble as the only place I have been over the last six weeks is the grocery store. However, it does makes sense that if I am that restricted then so is everyone else.

I was surprised to learn that 10,000 restaurants have closed since Covid19 presented itself. This got me to thinking about the family restaurants in my area. We all know and have heard the message about buying local, but do people eat local?

As part of a What's For Dinner project, I decided the best way to gather information was to go to the source. I emailed several local eating establishments questions to get their expert advice on this subject.

I want to thank The Aberfoyle Mill and The Village in Aberfoyle, The Great Wall and A Change of Pace Restaurant in Morriston, Union Market Square in Arkell, and Delicious Direct on York Road (Guelph) for giving me real time data.

Sadly, all places were 30 to 50% down in sales compared to a year ago. One can only imagine how hard it must be to continue to be viable when a lock down is suggested. ALL owners expressed to me how grateful they were to have repeat patrons helping them through this hard time by continuing to order.

Hopefully after reading the information below you can be better informed about what each restaurant has to offer and how important it is for our community to continue to support these local entrepreneurs.


A Change of Pace Restaurant (519-767-9987)
LOCATION: 34 Queen St, Morriston. Located at the lights at Calfass Rd and Queen St.

SAFETY: Follow all protocols laid out by local public health unit.

SPECIALS: Offer $5 kid's meals and family breakfast bundles and burger bundles. Daily specials can be found on their website.

POPULAR DISHES: Anything with Bacon, Homestyle Burgers and Rib and Wing special (on Fridays.)

WAIT TIMES: Friday is the busiest day of the week. About a 20-minute wait from time of order.

ORDERING: Can order any time during the day. Order by phone or drop in to order.

PAYMENT: Credit card, debit or cash.

HOURS: Mon – Thurs 6 am – 3 pm,
Fri 6am – 6 pm,
Sun 7am – 3pm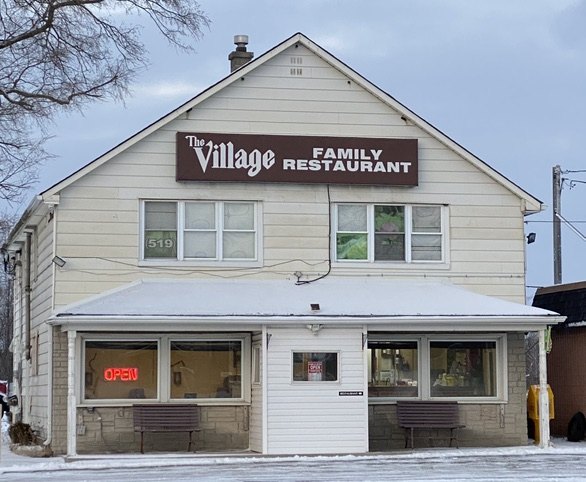 The Village Family Restaurant (519-265-5455)
LOCATION: 30 Brock Rd. S., Aberfoyle. Located across from the Community Centre.

SAFETY: Keeping things clean was their priority before COVID19, so just extra cleaning of frequently touched items.

SPECIALS: Offer $5 deals every day, can be found on Facebook around noon.

POPULAR DISHES: Souvlakia, Lasagna and Chicken Parmigiana.

WAIT TIMES: Busiest day is Friday.

ORDERING: Orders can be by phone or walk in.

PAYMENT: Cash or debit.

HOURS: Sun to Thurs from 8am to 6pm and Fri/Sat – 8am until 6 pm. Closed Mondays.
The Great Wall Restaurant (519-763-0002)
LOCATION: 46 Queen St S., Morriston. Located downtown.

SAFETY: Mask wearing, hand sanitizer available and high touch surfaces cleaned regularly.

POPULAR DISHES: Chicken Fried Rice, Chicken Balls and General Tso's Chicken.

WAIT TIMES: 20 minutes from order is an average wait time. Weekends and Fridays are the busiest.

ORDERING: Order by phone or walk in. Curbside pick-up offered.

PAYMENT: Cash, Credit Card and Tap is available.

HOURS: Mon, Wed, Thurs from 11am until 9pm – Fri until 10pm.
Sat and Sun from 12 pm – Sat until 9pm, Sun until 10pm. Closed Tuesday.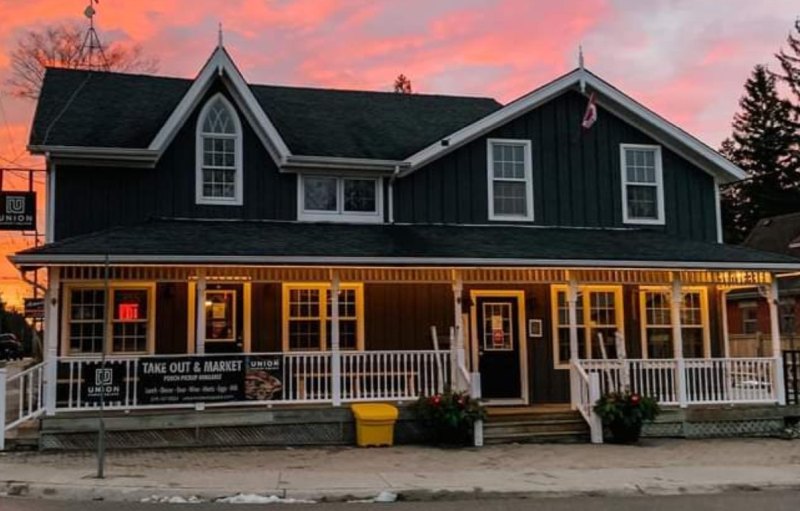 Union Market Square (519-767-0024)
LOCATION: 599 Arkell Rd, Arkell. Located at the corner of Watson and Arkell Rd.

SAFETY: Following all health guidelines plus they have a small team to keep themselves safe.

POPULAR DISHES: Pizza, Burgers and Smoked Meat which is cured and smoked in house.

WAIT TIME: Average wait time is 20 minutes.

ORDERING: Orders can be by phone or walk in. Curbside pick-up and someone bring the debit machine to you. No delivery at this point.

HOURS: Open Tues. to Fri. from 10am to 6pm and Sat. 10am to 3pm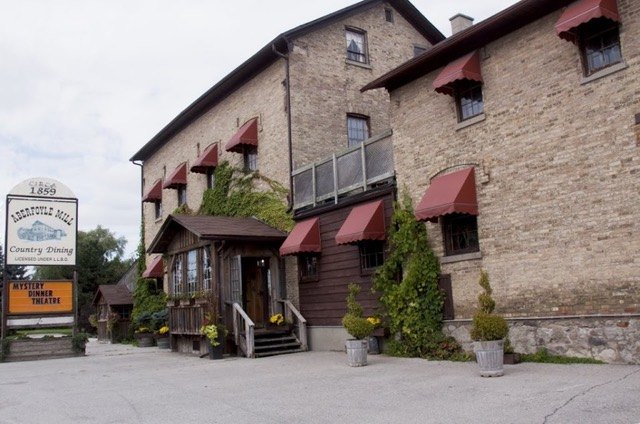 The Aberfoyle Mill (519-763-1070)
LOCATION: 80 Brock Rd. S, Aberfoyle.

SAFETY: Following all safety protocol given by local health unit.

POPULAR DISHES: Prime Rib, Pistachio Crusted Salmon, Stuffed Chicken Breast and Caesar Salad.

ORDERING: Order by phone or email. If possible, order one day ahead, but can do short notice orders as well.

PAYMENT: Credit card payment over the phone.

HOURS: Open Fri to Sun to take orders and curbside pick-up from 4 pm to 7pm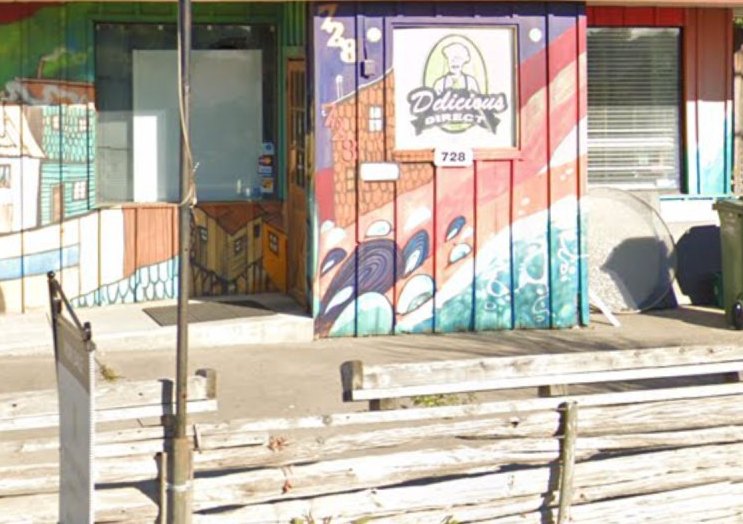 Delicious Direct (519-823-6700)
LOCATION: Located on York Rd in Guelph. Delivery available to Puslinch.

MENU: Classic comfort meals (meatloaf etc.) Diabetic and vegetarian friendly options.
Gluten free, dairy free and nut free choices available.

POPULAR DISHES: Chicken Parmesan, Roast Beef and Coconut Crusted Haddock.

ORDERING: Order by phone or email. Delivery is a flat fee of $10, if order is over a $100, it is free.

PAYMENT: Credit card or cash.
We lost The Danish Place Restaurant at Sunset Villa in 2020. Please, let's all do what we can to make sure that our restaurants and food businesses come back in full force with the opportunity to thrive in the future. What do you say Puslinch?