A Last Minute Homemade Gift – Fast, Easy and Simply Delicious!
Recently my friend Sharie gave me a jar of her homemade chili sauce made with her Mother-in-Law's recipe. Her husband Ron has been devouring this sauce since he was a child, and I imagine that's because it's so good I have now found myself having to come up with food to eat it with. So instead of "what do we have in the fridge to eat" it's "what's in the fridge that we can eat with Sharie's chili sauce!"
Every year my husband gets a jar of homemade lemon butter from his daughters, and that doesn't last long I tell you. People are grateful to receive goodies any time of year, so this Christmas I decided to try making some homemade deliciousness myself – to share with my family friends. There's nothing like receiving something made with that special ingredient – love.
Sharie was kind enough to share Ron's Mom's recipe.
Ron's Mom's Most Excellent Chili Sauce
Ingredients
28 oz. can diced tomatoes
1 cup white vinegar
4 stalks celery – diced
1 large yellow onion – diced
2 TBSP pickling spice in a cheesecloth bag
1 cup white sugar
salt and pepper
6 – 500 ml canning jars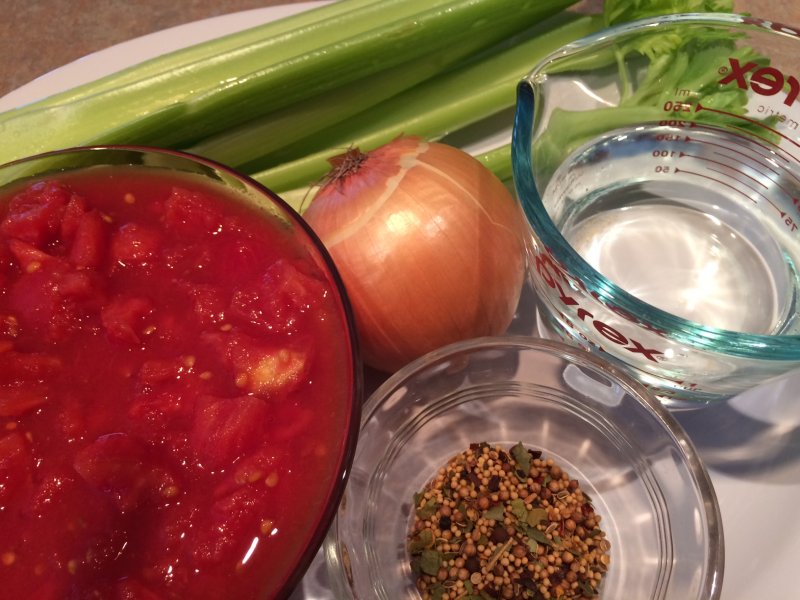 Combine tomatoes, vinegar, celery, onions and pickling spice (in cheesecloth) in a pot and simmer covered for 2 hours.
Remove pickling spice and add sugar. Simmer for another 5 minutes to melt sugar completely. Take off heat and season with salt and pepper to taste. When cool enough blend with a hand mixer or potato masher just enough to make it less chunky.
Prepare canning jars for sauce by filling with enough boiling water to quickly swish around the entire inside of the jar to clean and sanitize. Place upside down on a clean surface to drain. Put canning lids in the remaining boiled water to clean.
Fill jars to the curved part of jar at top. Place lids of jar and turn ring to tighten sufficiently. Cool and refrigerate. You can mark with the date but I don't think that will matter because once you give these as gifts they won't last long!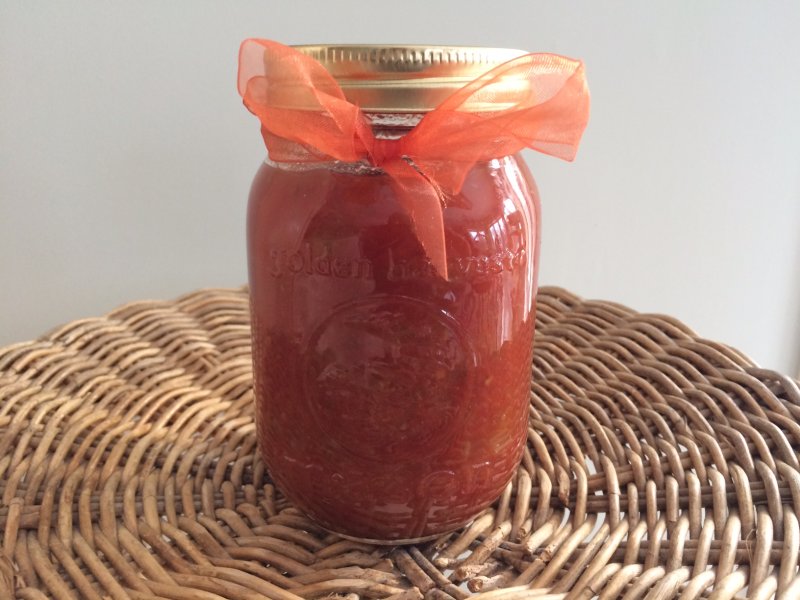 Bon Apetit and a Very Merry Christmas from our home to yours.