Shhh. It's a Secret Family Recipe
This spring I couldn't resist buying four jalapeño pepper plants for a dollar each. The tomatoes and garlic had already filled my garden so it meant these would have to grow in pots on my deck. I had no idea if that would work, but hey, I couldn't resist. The risk-reward quotient was in my favour!
I nurtured these beautiful hot pods of fiery flavour all summer long, eagerly waiting for the optimal moment to harvest. After all, I had a secret family recipe. If you Google recipes for pickled jalapeño peppers you mostly get ones that list just the simple ingredients. Vinegar, salt, sugar and oh right, peppers. Nothing too interesting. But many years ago I had the fortune to taste a "blow my mind" pickled pepper, and I knew I had to get THAT recipe.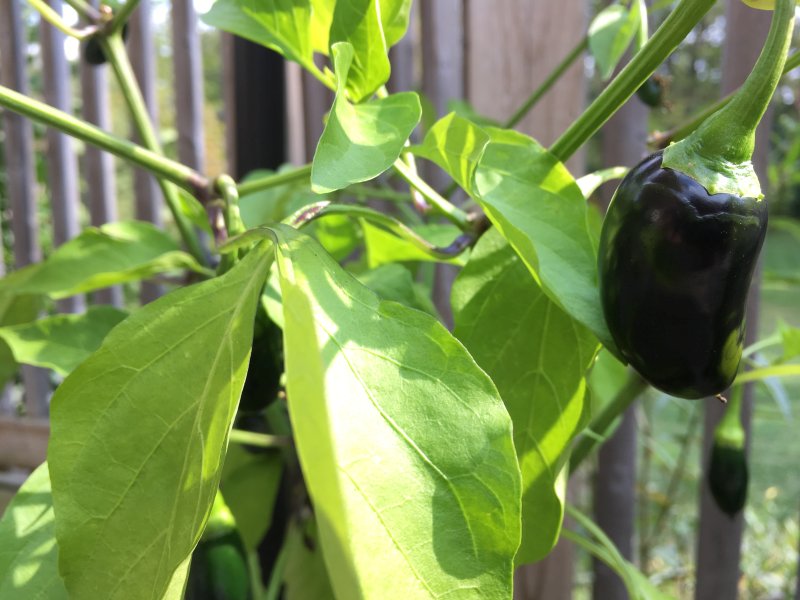 So I asked for it. "Sure" the talented young man said. "I'll email it to you"……..
I waited. No email. I reminded him. "Sure" he said. No email. I reminded him again. No email. (I could do this for a few paragraphs) Okay, maybe he's a texter, so I texted him. Rinse, repeat. How do you think that went? After what I think may have been a couple of years of relentless pursuit, I took the hot pepper by the stem and called him out of the blue. Ambush him.
I didn't actually think it would work. I mean who talks on the phone these days anyways? If a text didn't work then surely a phone call was a preposterous idea right? He answered. I asked. He relented. I got it. Well, most of it.
Apparently it's a secret family recipe that his brother made him swear he would never divulge. But he did give me the magic part which is the garlic and herbs. I then ramped it up by substituting fresh herbs for the dried. I have the herbs growing in my garden so it made sense. I found a good basic recipe from the Seattle Farmers Market Examiner

and adapted it to create my very own secret family recipe.
This year my one dollar pepper plants turned out magnificently and produced a generous crop of jalapeño peppers. With them I was able to make 5 – 250ml jars of the spicy beauties with this fabulous recipe that I am happy to share with you. Just don't tell anyone.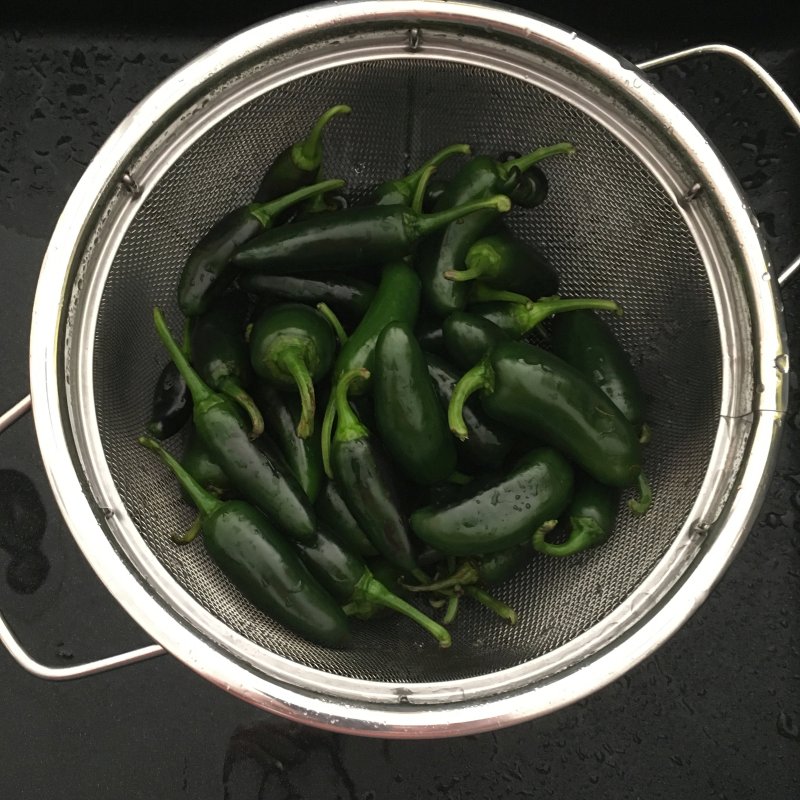 Pickled Jalapeño Peppers

Makes 4-5 250ml jars
INGREDIENTS
For the brine:
5 cups pickling vinegar – 5% acetic acid
1 cup water
4 teaspoons pickling salt
2 teaspoons sugar
For the jars:

2 lbs fresh jalapeño peppers (or any pepper you like)
1 garlic clove coarsely chopped
1 bay leaf
¼ teaspoon fresh oregano chopped*
¼ teaspoon fresh thyme chopped*
¼ teaspoon fresh marjoram chopped*
*the original recipe calls for 1/8 teaspoon of each of these dried herbs. I kicked it up a notch with ¼ teaspoon of fresh.
DIRECTIONS
Prepare a boiling water bath for canning and keep hot while you prepare the jars of pickled jalapeños.
Make a brine. Place the vinegar, water, pickling salt, and sugar in a medium (2 quart) non-reactive (stainless or enamel) saucepan or kettle. Bring to a boil over high heat, reduce heat to low, and stir briefly to dissolve the salt and sugar. Cover and keep hot over low heat while you prepare the jalapeños.
Wash the jalapeños and slice 1/4-inch thick; discard the stem ends. Add the garlic and herbs into the sterilized pint jars, then pack the jalapeño slices into them. 2 pounds of jalapeños should make at least 4-5 250ml jars; pack the jalapeños tightly, but do not crush them.
Ladle the hot brine to the over the sliced peppers in the sterilized jars. Clean the rim of the jar with a clean towel and place canning lids securely on jars. Process pints in a boiling water bath for 10 minutes. Cool and store up to one year.