Make Entertaining Easy This Year: Real Food. Real Simple. Real Good.
— November 26, 2019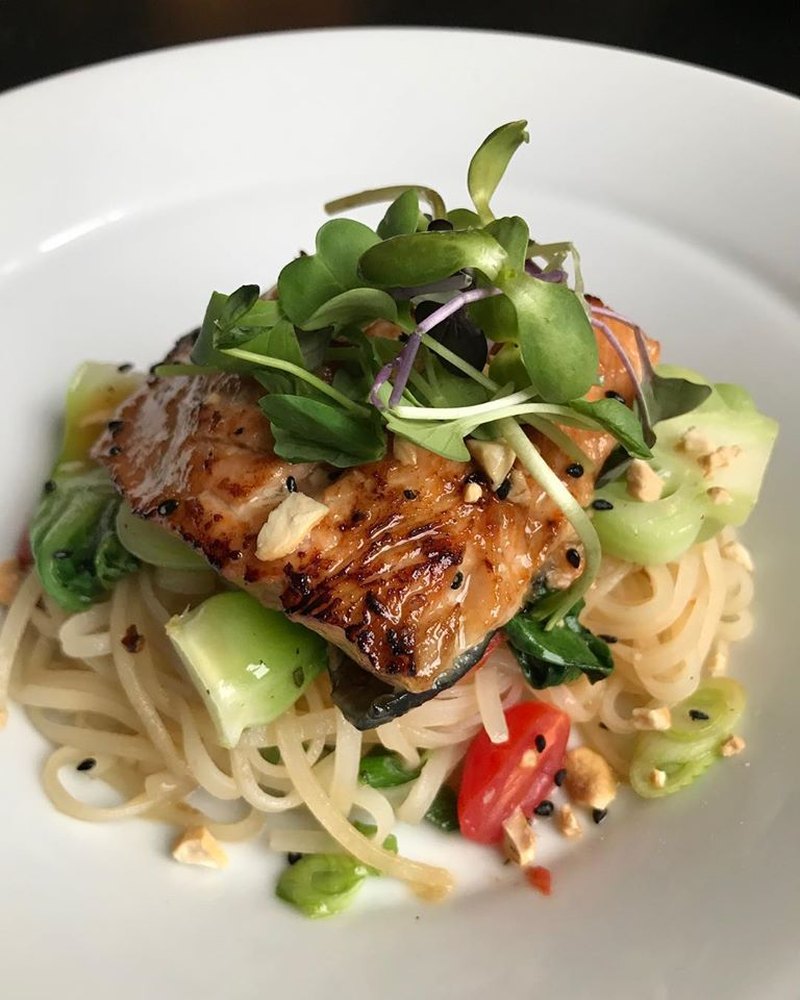 Every year my family has a baking day where we all gather at my house before Christmas to bake more than 400 pirags, a Latvian specialty more commonly known as "bacon buns." As delicious as that may sound, my story is not about bacon…sorry. I do enjoy this calamitous day thoroughly. It involves three families carting in their Kitchen Aid mixers, large mixing bowls and baking trays as well as a mountain of ingredients into my house. My kitchen/living area is full to the brim of bakers, children and hangers on, filling the house with a cacophony of sound, mostly laughter. Is this what stresses me out at holiday time? Nope. It's the lunch I have to serve while in the midst of all the monster activity focused on the baking. While everyone's dough is rising I have one and a half hours to serve and feed my tribe as well as clean-up. Being a linear thinker, I am happiest when I go task by task, driving to the finish line one thing at a time. No zig zagging or multi-tasking for me, oh no. That sends me into a right tizzy.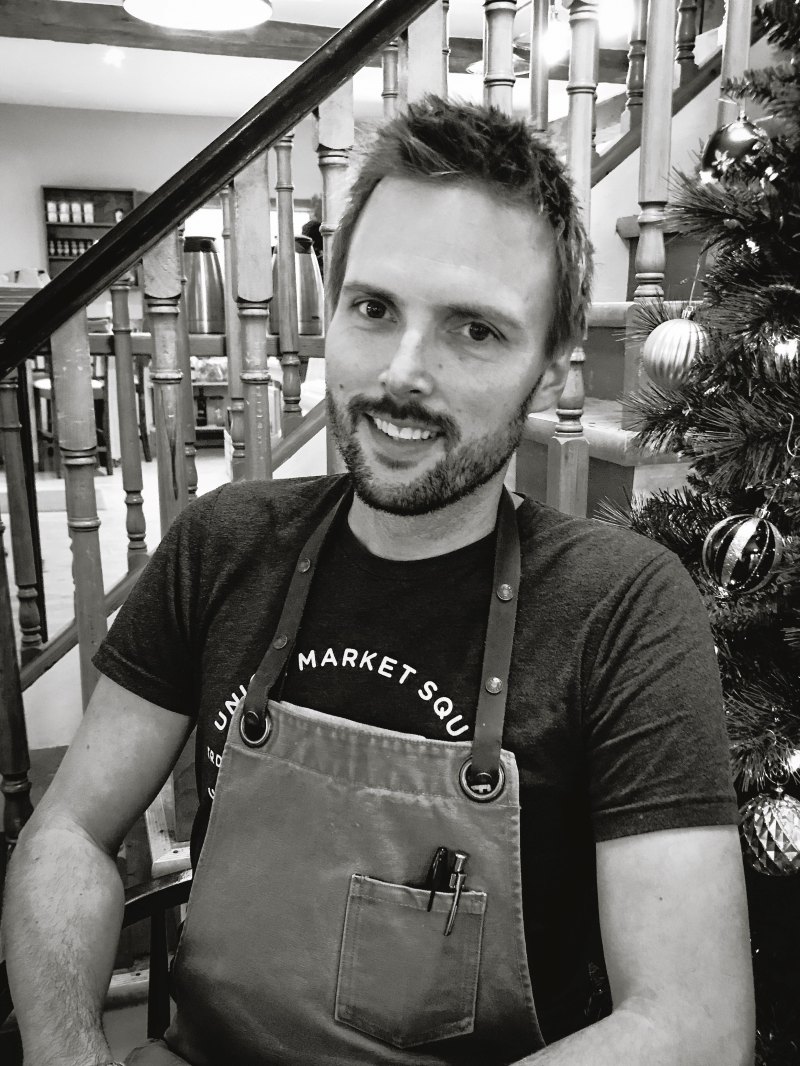 This year I have decided on a different approach. Keep my eyes on the (pirags) prize and let someone else make my lunch happen. Someone I trust and know, is an excellent chef, uses fresh local seasonal ingredients whenever possible, while creating mouth-watering dishes from scratch. Chef/Owner Stephen Goyda of Union Market Square is my go to this time. I thought of him because this summer when asked if I could buy his yummy hamburger patties by the dozen to freeze, he kindly acquiesced. Thus we always had his wonderful burgers ready to throw on the Barbie. Side note: if you haven't had UMS hamburgers you are missing something seriously good!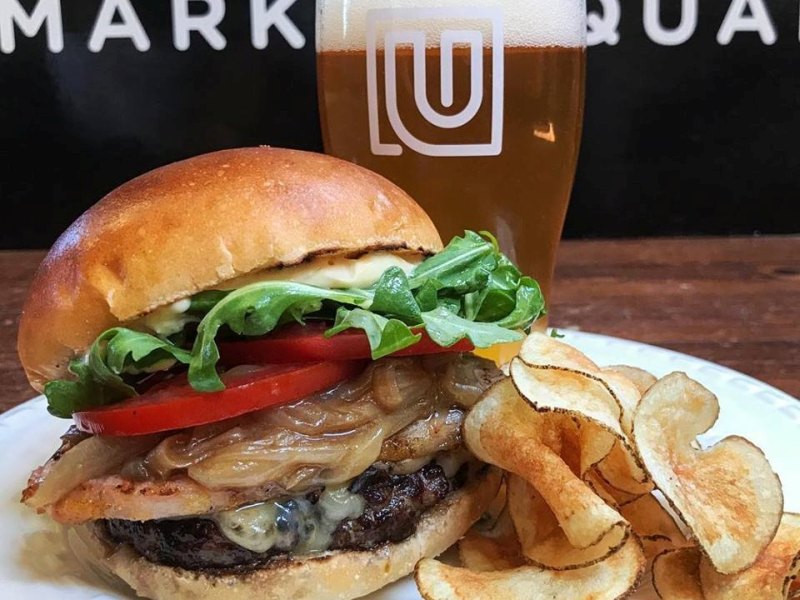 The reason I thought of Union Market Square is because they have a fully packed freezer with goodies to go, and some of the food is straight from UMS kitchen. Like all the soups they make in house and freeze them in litters. They also offer prepared meals that simply need to be reheated in the oven or microwave. Those items they make in their kitchen as well. On my way home from Guelph last week, I took a short detour to Arkell and decided to raid their freezer. I took home their excellent tomato soup and a meal of sausage and lentil stew for dinner. I couldn't resist the sausages at the meat counter calling my name, as well as the oatmeal raisin cookies eyeing me from their home under the glass dome at the counter. Yes, I went home with cookies too, they wouldn't let me leave without them. Really.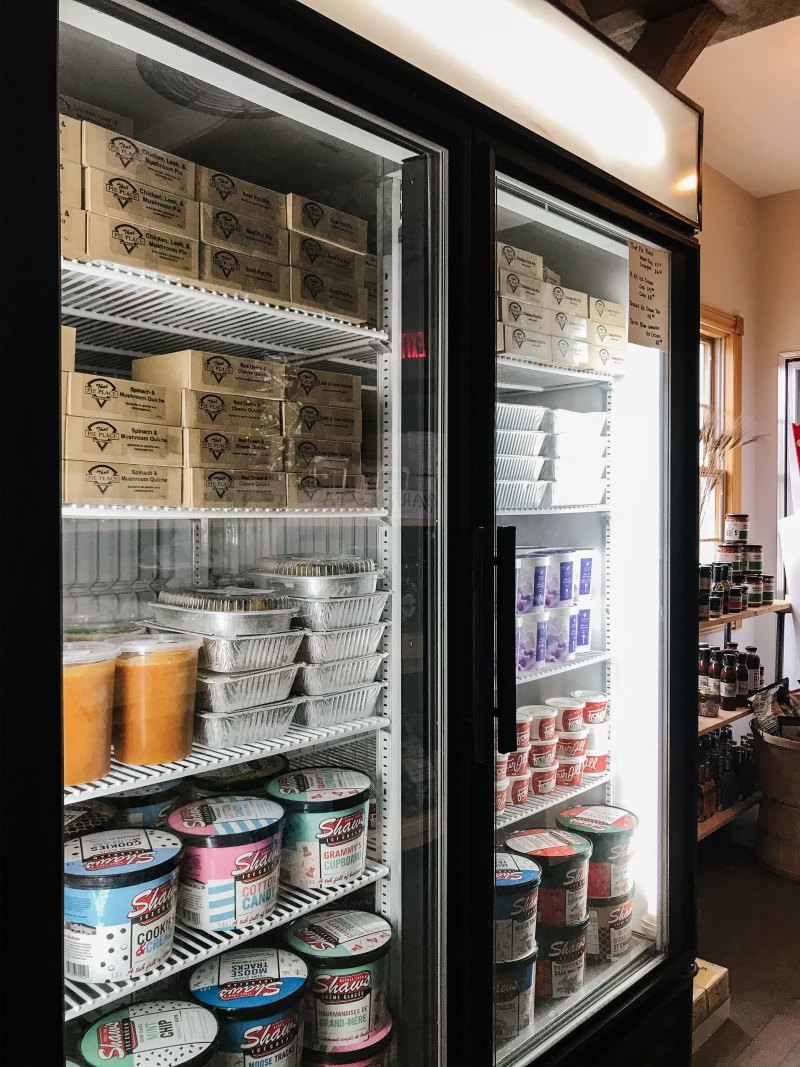 Chef Goyda's freezer also stocks meat pies and lasagna from That Pie Place out of Burlington, Ontario. When I asked – why them, Goyda said, "We chose them because of commitment to quality and they stand behind what they make." Union Market Square also gets their bacon and sausage from Finest Sausage and Meat out of Kitchener Ontario. Goyda stated "I have dealt with Shannon for several years now (before the store opened) and they make a great product and use Ontario meat in all their products. They focus on local the best they can and if they can't get local it's all Ontario product. They specialize in German style butchery and charcuterie. It was founded by two German immigrants and is still family owned and run."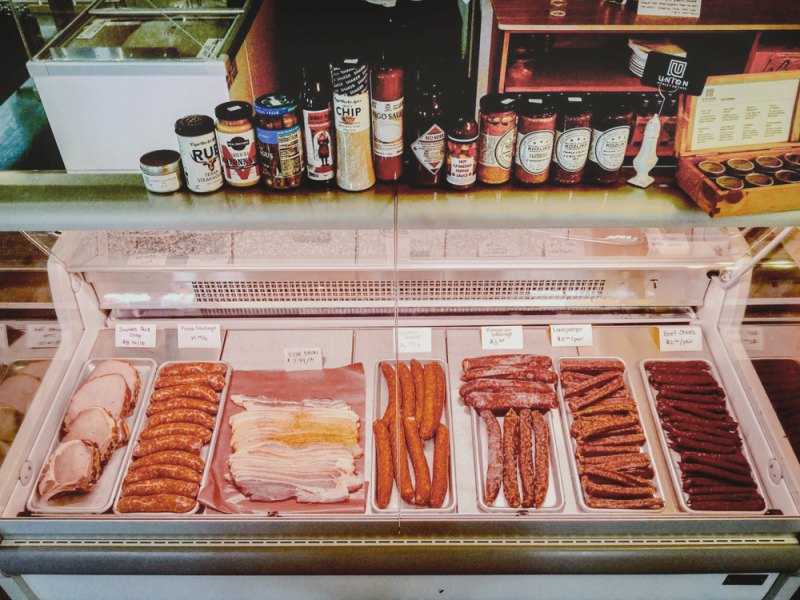 All this good food for dinner that night was totally stress free and so delectable gave me the idea that my baking day lunch could be exactly the same experience with Chef Goyda's help. I found out that not only do they have ready-made food from their freezer but they also do catering. I asked if they have a catering menu and he answered that "I've never liked the idea behind a set catering menu because everyone tastes and events are different. We customize our catering menu to our customer's needs." Since I have a guest who has a cow dairy allergy Chef Goyda is helping me with a dairy free lunch with soup from the freezer and his Cobb Salad from the menu, swapping out the blue cheese for goat. He told me that customers can order anything on their menu or the daily specials to take out. Make sure you order in advance so you won't be disappointed that all the others before you ate it all!
So with my plan in place, and Chef Goyda at the helm, I know this year's baking day will be as much fun for me as it is for the rest of my guests. Just like Union Market Square's motto: Real Food. Real Simple. Real Good. You can say that again.
This year take the stress out if the holidays with
Union Market Square
ready-made frozen foods and customized catering.