Enver's of Morriston Patio Feature of the Week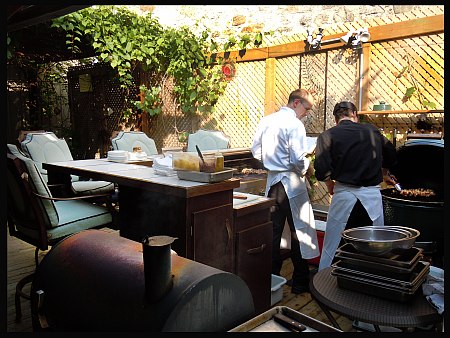 Last week we celebrated our anniversary at Enver's. It was the perfect night for the patio so we nestled ourselves at the corner table and savoured an exquisite and heavenly meal while the sun tickled our faces. The sights and sounds of Morriston just outside the front door felt like miles away.
And now that summer has finally arrived the patio is the perfect place to make a date with whoever you like because this week's Patio Feature is Herb and Garlic Marinated Pork Tenderloin with Greek Lemon Rice and Grilled Pita for $23.00. Enjoy Wellington Brewery's SPA craft beer for $6 or a glass of the feature wine for $8.
That sounds like summer to me. See you on the patio!