What To Do With All Those Pumpkins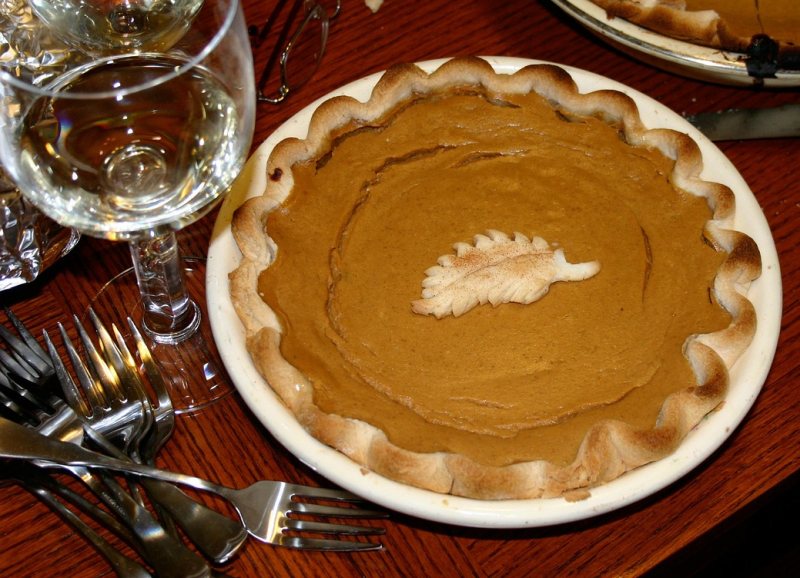 LET'S BAKE!
WHAT TO DO WITH ALL THOSE PUMPKINS

by Marjorie Clark
In my father's garden in Morriston, we once grew a giant variety of pumpkins, which produced fruit that large, they had to be harvested on a toboggan and of course, this is not unusual these days.
A member of the gourd family, like cucumbers, cantaloupe, watermelon and zucchini, the pumpkin is native to the Americas. The early varieties, grown by the First Nations peoples, alongside beans and sunflowers, had crooked necks and stored longer than those of the present day. A variety called Lakota, originally cultivated by the Sioux, has been recreated. First Nations people roasted strips over the fire, baked them and dried them, also eating the dried seeds and grinding them to make flour. The French adventurer, Jacques Cartier, explored the St. Lawrence region and reported finding "huge melons".
It is thought that the Irish settlers transferred their practise of carving potatoes, mangles and turnips, based on the celebrating of a Celtic myth, to the pumpkin, beginning the Hallowe'en tradition of the Jack O' Lantern. Today, it is also a symbol of the harvest in the form of pumpkin pie at Thanksgiving and Jack O'Lanterns are still around on Hallowe'en. Here are simple and delicious recipes:
PUMPKIN PIE
Ingredients:
½ cup sugar
2 rounded tablespoons of flour
½ teaspoon salt (optional)
1 teaspoon of cinnamon
1 teaspoon of ginger
1 teaspoon of nutmeg
1 large cup of cooked pumpkin mashed
1 cup milk
2 beaten eggs
1 tablespoon molasses (optional)
*Amount of spices can be adjusted to taste
Instructions:
Mix the spices with the sugar, flour and salt.
Add to the mashed pumpkin
Add the milk and beaten eggs and stir all together
Pour into pastry
Bake at 450 degrees F. for10 minutes
Reduce heat to 350 degrees for 40 minutes
PUMPKIN LOAF
Ingredients:
4 eggs
2 cups white sugar
1¼ cups oil
20 oz. mashed pumpkin
3 cups flour
3 teaspoons cinnamon
1½ teaspoons salt
2 teaspoons baking powder
2 teaspoons baking soda (scant)
½ cup walnuts (optional)
1 cup raisins
Instructions:
Beat eggs and sugar together
Add oil & pumpkin
Mix flour, spices, baking [powder, baking soda & salt together
Add nuts & raisins last
Beat
Pour into loaf pans (2)
Bake for 1 hour at 350 degrees F.