Enver's of Morriston Patio Feature of the Week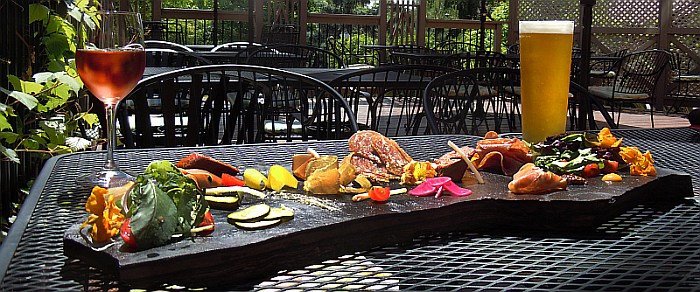 Eat like an Italian and enjoy the summer! What better place to celebrate the warm weather this week than on Enver's patio?
This is the perfect Pre-Father's Day outing for me and my Dad and I will surprise my husband as well as this tasty and luscious pasta is his all-time favourite!
This week's Patio Feature is Scallop & Pancetta Linguine – Carbonara Style for $17. Terri suggests starting with their Charcuterie Board featuring Trotter's artisanal meats and house-made pickles and chutney, followed by the pasta.
Add a craft draught for $6/pint with the meats and chutney then a feature wine with the pasta for $8/6oz and you have a delicious meal. Local and fresh.
Buon appetito!